Posted by Daniel Stephens in : Comedy, 1940s, 1950s, Drama, Top 10s, Film reviews, Short Film , add a comment
In my latest Top 10 list I look at Charlie Chaplin's best films from his early short silent work to the longer feature-length "talkies".
Charlie Chaplin was not just a silent movie actor, he was an icon of early cinema. Chaplin was a writer, director, performer, producer, as well as composer, and the co-founder of revolutionary studio United Artists.
He learnt his knack for comedy working in travelling vaudeville shows, performing with musicians, magicians, dancers, comedians, and even animals. His live material would be honed directly for the cinema when he started making films for Keystone Studios in the early 1910s. Early two-reel films, which Chaplin wrote and directed such as "The Tramp" and "Easy Street", showed plenty of potential in the man who had yet to see his thirtieth birthday. His films were based on slapstick routines that were very carefully orchestrated and performed. His unique talent had a richness of character and a rebellious yet caring heart. Read More
Posted by Daniel Stephens in : Uncategorized, Horror, Artfully Deranged, Genre , add a comment
The horror genre produces some of the most iconic movies to grace cinema as well as some of the most derided. It might have been dismissed as low-grade entertainment, satisfying the darkest fetishes of society's social outcasts and degrading our youth, but horror gives audiences the sort of frenzied adrenaline rush other forms of cinema cannot achieve. In effect, fictional entertainment should take you out of yourself and into the satisfying and gratifying world of the make-believe. Horror achieves this like no other genre because it breaks down those inherent defence mechanisms by focusing on our primal instincts. Read on here.
Posted by Daniel Stephens in : Comedy, 1980s, Top 10s, Film reviews, Artfully Deranged, Genre , add a comment
From 1984 to 1989 Tom Hanks solidified himself as one of the Hollywood elite. Aside from a couple of more restrained dramas in the middle of the period showing his diversity and pre-cursing his later work, predominantly the films of the middle to late eighties highlighted Hanks' natural gift for comedy. His characters were always loveable yet flawed creations that pulled at the heart strings while playing relentlessly on the funny bone.
For many, Tom Hanks' body of comedic work during the 1980s was the actor's finest and most enduring. Because of this Top10Films.co.uk presents the best Tom Hanks films between 1984 and 1989. Click HERE for the Top 10
Please visit my new site www.top10films.co.uk for other Top 10 lists
Posted by Daniel Stephens in : 1970s, Film reviews, Artfully Deranged, Feminism, Genre, Audience , 6 comments
Dir. Ridley Scott; Written by Dan O'Bannon; starring Sigourney Weaver, John Hurt, Ian Holm, Tom Skerritt, Veronica Cartwright, Harry Dean Stanton, Yaphet Kotto
My introduction to Ridley Scott's space opus came sometime after being bowled over by James Cameron's sequel. I guess it must have been around 1990, before David Fincher released the third instalment of the Alien saga. My ignorance of Scott's sci-fi horror had to do with the fact I wasn't born when it was first released in 1979, and partly because my mother had withheld the video from her impressionable son's eyes; possibly fearing permanent psychological damage. This fear didn't last long, since my determination to witness the Alien's first cinematic adventure far outweighed her parental guidance. Coupled with the fact Alien was one of my Mum's favourite movies, it wasn't long before I was another devoted fan of Alien, Ripley, and the space-horror franchise. And, for the sake of not undermining my mother, I can safely say there was no psychological damage causedat least, that's what my shrink tells me.
My first impression of Alien was one that appears the going trend. Quite honestly, it was one of the most frightening experiences of my movie watching life. Director Ridley Scott concocts a claustrophobic, uncompromising cinematic experience that bottles up all that is good about the haunted house movie and delivers it with teeth sharp enough to cut through the screen and take your arms and legs off. From the minute the opening credit sequence starts (bringing you out of your home comforts - that include a reassuring open fire and a locked door - into the unending expanse of outer space), the hieroglyphic letters appearing slowly and methodically onscreen offering no sense of hope, you're left exposed, alone, vulnerable.
Alien was developed in the mid-1970s, the brainchild of film school graduate Dan O'Bannon. O'Bannon had worked with John Carpenter on what would become simultaneously the most successful student film and the worst professional film ever released theatrically - Dark Star. The film, a precursor to O'Bannon's Alien, saw a group of astronauts bidding to stay alive aboard a spacecraft housing a rather nasty but ultimately timid looking alien creature. After O'Bannon left film school and saw his next project fall flat on its face, he turned to friend and producer Ronald Shusett for help. Together, they fleshed out O'Bannon's concept and started shopping it… [MORE]
Posted by Daniel Stephens in : Top 10s, Artfully Deranged, Genre , 4 comments
The horror genre produces some of the most iconic movies to grace cinema as well as some of the most derided. It might have been dismissed as low-grade entertainment, satisfying the darkest fetishes of society's social outcasts and degrading our youth, but horror gives audiences the sort of frenzied adrenaline rush other forms of cinema cannot achieve. In effect, fictional entertainment should take you out of yourself and into the satisfying and gratifying world of the make-believe. Horror achieves this like no other genre because it breaks down those inherent defence mechanisms by focusing on our primal instincts.
It was difficult picking ten scary moments from the countless horror movies I've seen. Regrettably, my order will probably change from day to day, and I'm sure there's a few outstanding moments I'm forgetting but below I present what I believe to be a pretty close representation of the ten biggest frights I've had during a horror film.
Below is my TOP 10 with brief introductions to the scenes in question. Read in FULL - HERE
ALSO: Watch clips and trailers for the films featured below HERE
#10 THE VANISHING (George Sluizer, France/Holland, 1988)
The Vanishing is a peculiar movie. It was badly remade by Hollywood when it should have been left alone. Alas, as a foreign movie with subtitles, it is still largely undiscovered outside of horror aficionados and foreign film buffs but I'd recommend anyone with a passing interest in psychological horror to…[MORE]
#9 THE EXORCIST III (William Peter Blatty, USA, 1989)
The Exorcist, my favourite horror film is, as you'd expect full of great scary moments. I've kept myself down to just two moments in my top ten but I've had to include this brilliant scene from the second… [MORE]
#8 ROSEMARY'S BABY (Roman Polanski, USA, 1968)
When picking this list I kept thinking I'm forgetting great scary moments in film's that aren't very good. It's easy to remember those great films and scenes within them, but it's more difficult to remember those poor movies… [MORE]
#7 THE OMEN (Richard Donner, USA, 1976)
The Omen was one of those horror films I saw when I was probably too young to watch it. I remember seeing it in my parent's VHS collection and knew instinctively it was out of bounds. Firstly, it had the UK rating of 18, and secondly, it had that horrid image of a boy clad in black with a jackal's shadow. The poster is brilliantly… [MORE]
#6 THE EXORCIST (William Friedkin, USA, 1973)
William Friedkin's The Exorcist is the greatest horror movie ever made. Therefore, I can't help but choose two moments for my top ten list. The first of which is the head-spinning-foul-language-crucifix-masturbation sequence. There aren't any more words required… [MORE]
#5 ALIEN (Ridley Scott, USA, 1979)
Ridley Scott changed the way science-fiction was viewed heading into the 1980s; he empowered the female hero, and he inspired a slew of brilliant sci-fi horror movies to be made over the coming years as well as one of the… [MORE]
#4 AN AMERICAN WEREWOLF IN LONDON (John Landis, USA, 1981)
An American Werewolf In London is the best horror/comedy ever made. I think of it in such high regard because it has some wonderfully funny moments (David Naughton running around London Zoo with a child's balloons covering his crown jewels; his best friend turning up beyond the grave and explaining to him how bored he is being dead) along with, as you'd expect, some hair-raising… [MORE]
#3 THE EXORCIST (William Friedkin, USA, 1973)
I've always felt that the scariest thing about The Exorcist is the possessed girl's face when she's beginning to fall more and more under the spell of her possessor. That's testament to the special-effects and make-up teams who created a facial design that evokes such threatening images of pure evil. Much of that evil is conveyed through the girl's eyes which take on a very animalist look. In choosing one moment when Regan - the victim - is at her most unsettling was a difficult… [MORE]
#2 THE BLAIR WITCH PROJECT (Daniel Myrick/Eduardo Sanchez, USA, 1999)
The Blair Witch Project was the best horror movie of the 1990s and one of the most groundbreaking since the 1970s. Filmed with grainy video and a 16mm black and white film camera by the actors, the movie had an authenticity never before achieved. The film was more than just a movie, it was a definitive precursor to the You Tube generation and reality television, and it used the internet to generate a cheap but brilliant buzz that inferred the events depicted… [MORE]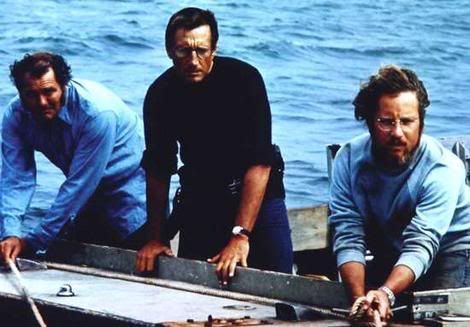 #1 JAWS (Steven Spielberg, USA, 1975)
I only recently read the Peter Benchley novel that Steven Spielberg's film is based on. It came as little surprise, given the quality of Jaws the movie, that its cinematic incarnation is an exceedingly more pleasing experience than its literary form. Jaws is one of those anomalies - the film is better than the book… [MORE]
Watch clips and trailer from these films including the very scenes themselves right HERE
MORE
Check out my top 10 horror movies of the 1980s
Posted by Daniel Stephens in : Horror, Artfully Deranged, Short Film , add a comment
I've been locked in the editing room with some raw footage of a paranormal investigation at Castle Keep in Newcastle, making a Most Haunted-style film about possible ghostly activities. I watched The Exorcist to get in me in the right frame of mind which, essentially, made me me simply terrified and constantly looking over my shoulder.
Anyway, my first cut is complete and ready to view HERE.
Posted by Daniel Stephens in : Short Film , 1 comment so far
I remember Dawn Simpson telling me today's audience were into 'snacking' when I interviewed her about the Propeller short film channel. It's very true as there'd be no audience for You Tube if it wasn't. We want our media delivered to us at any time, during any situation, and on whatever medium suits the moment. Short film has prospered over the past few years because it's finally found a commercial audience who can invest five minutes of free time, not in the morning Metro while on the bus, but on film, television clips, and podcasts. They can do it because the technology makes it easier than reading a paper. Just as You Tube couldn't work without snacking, the IPhone and Ipod wouldn't without this new phenomenon either.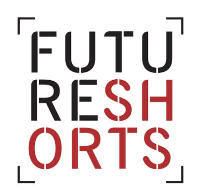 For me, short film is a fabulous form of cinema because it allows new filmmakers to hone their craft, and an audience to see film with all the frailties and raw beauty that cinema used to possess. Recently, I've been very impressed with the output of British-based Future Shorts (www.futureshorts.com). Unlike Propeller or Ronke, you don't need Sky to see their films as they're available via My Space (http://www.myspace.com/futureshorts) and their You Tube channel (www.youtube.com/futureshorts).
My favourite at the moment is Oedipus (Click Here) by self-acclaimed makers of 'stupid comedy' Rong, a UK-based group of cinema fanatics who won the BBC new filmmakers award in 2005. The warped but genuinely amusing tale begins with the title-card 'The following featurette should not be viewed by anyone who has, or has had, a mother and/or father'. It proceeds to fit a left-of-centre modern day tale of masturbation into the ageless, but equally warped, psychology of Freud's Oedipus complex. The film, made in 2004, features an rhyming narration that works particularly well, but it's the perfect pace of the film that really sets it apart. It may be raw but Oedipus examples the virtues of short film with enthusiasm and obvious skill.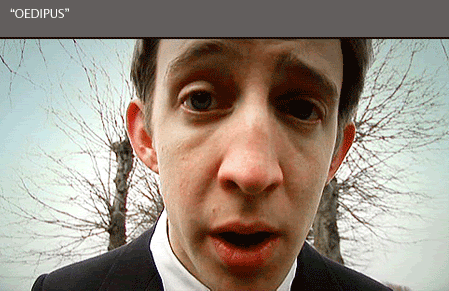 Certainly, for a more accomplished and less risqué piece of cinema look no further than Japanese film Right Place (Click Here). This comedy-drama looks at a Tokyo worker's obsession with neatness and perfection. It features some stunning cinematography that perfectly encapsulates what the film tries to portray. The rigid, static camera shots and balanced frame set the film's tone, a correctness that has to be maintained. Indeed, Right Place is cinematic art at its most inspiring, with superb use of sound and lighting, and a rhythmic flow to the editing.
Other very worthy films to look for are the brilliant animations from Yev Yilmaz (check out Procrastination: Click Here), Gokhan Okur's Last Train Ride (Click Here), and the multi award-winning Heap Of Trouble (Click Here). Also, check out Pierre Olivier's beautiful Can We Kiss (Click Here), a film set in a French café about a girl who wants to practice her audition lines with a complete stranger.
Links to my short films:
Sundown (2005) - Part 1 - Part 2 - Part 3 - Part 4
Trouble With Mr. Goldman (2006)
Further Reading:
1. Short Film: A brief critical history
2. Short Film In The UK: Screen Yorkshire and the Independents
3. Short Film In The UK: Film Festivals and Competitions
4. Short Film In The UK: Technology and the Tiny Screen
5. Short Film In The UK: Availability, Audience, and the Future
6. 'Okay, we're done': The story of my first short film
7. Short Film Take II: The Trouble With Mr. Goldman
8. Short Film In The UK: Recommended Links
Posted by Daniel Stephens in : Artfully Deranged, The Film Industry , 7 comments
The issue of who actually made the 1982 classic horror film Poltergeist has raged ever since an article appeared in the L.A. Times questioning who was directing the movie. On the day of the newspaper's on-set visit Steven Spielberg was directing some on-location shots with Hooper no where to be seen.
It's no secret the film came from a Spielberg idea – in fact, the genesis for Poltergeist came from the Oscar-winning director's Night Skies project about a family terrorised in their home by an evil alien. This eventually became a story about a decent and loving creature from outer space - E.T: The Extraterrestrial - with Spielberg adapting the idea around a troublesome evil spirit instead, creating Poltergeist.
The problem that has always troubled me is how Poltergeist feels like a Spielberg movie – a Spielberg script, directed with a Spielberg mentality. It follows the same themes the director has probed his entire career – childhood, family, loss, the supernatural. The film is a far cry from Hooper's low-budget shocker The Texas Chainsaw Massacre, it isn't as implicitly violent, it features far more special-effects (albeit, the film had a much bigger budget), and it has a much more mainstream, less documentary-inspired feel about it. It's also, when you look at Tobe Hooper's career post-The Texas Chainsaw Massacre, the likes of such rubbish Invaders From Mars and The Mangler dominating his C.V., far too good to be Hooper film.
Aside from aesthetic evidence there has always been some ambiguity from people who worked on the set – the actors and the production staff – about who was running the show. Indeed, Spielberg produced so many films he didn't direct yet Poltergeist is the only one where his role is unclear.
Of course, filmmaking is a collaborative effort, you only have to look at the eight minute end of movie credit sequences to know that. Yet, the imaginative and creative force behind a film has to come from the person directing it, and the ambiguity surrounding Poltergeist arises because Hooper's creative force was either seriously diminished under Spielberg or rendered practically null and void.
Hooper and Spielberg had creative differences right off the bat and rarely did Hooper get his way. Dominque Dunne who played Anna Freeling in the movie said that she was directed by Spielberg and that in one scene he asked her to have a hickey on her neck. She argued against it but Spielberg got what he wanted. Dunne has also mentioned how it was Spielberg who comforted little Heather O'Rourke when she became frightened during scenes.
There is another story from the set that concerns Oliver Robins who, during the scene where the clown attacks him, it was Spielberg who told him to 'keep going' as he was so authentically acting. When Spielberg realised the actor was actually being strangulated by the puppet, he ran to Robins, saving his life.
But perhaps this only suggests Spielberg helped out with the young actors and added a few creative touches here and there, however, it only adds to the speculation. Why, for example, does the Turner Classic Movies documentary feature both Spielberg and Hooper on set yet no shots of Hooper actually doing any direction.
But most illuminating and perhaps the most definitive idea of who directed Poltergeist comes from Zelda Rubinstein who played Tangina in the movie. Rubinstein told Ain't It Cool news: 'I can tell you that Steven directed all six days I was there. I only worked six days on the film and Steven was there. Tobe set up the shots and Steven made the adjustments.'
Consider the fact that due to a contractual agreement with Universal Studios, Spielberg could not 'direct' another movie while preparing E.T: The Extraterrestrial. Spielberg's vague but interesting comments point to the idea that Hooper wasn't a force on the movie, as he says, 'Tobe isn't… a take-charge sort of guy. If a question was asked and an answer wasn't immediately forthcoming, I'd jump in and say what we could do. Tobe would nod agreement, and that become the process of collaboration.'
The Director's Guild of America even opened an investigation into whether the 'directed by' credit was valid, and the film's co-producer Frank Marshall said, 'the creative force of the movie was Steven. Tobe was the director and was on the set every day. But Steven did the design for every storyboard and he was on the set every day except for three days when he was in Hawaii with Lucas.'
Perhaps it doesn't matter that because Spielberg couldn't contractually direct another movie while E.T. was being prepped, he simply hired another director to stand in for the credit, and directed it anyway. Poltergeist is an excellent supernatural-horror film, so why all the fuss? Well, it's one of those Hollywood controversies, the sort of story that gives the industry a mystique it loves to manipulate. After all, the Poltergeist set was haunted, and the actors were cursed…but that's a whole other story.
Poltergeist 25th Anniversary Edition DVD is released on the 15th Oct.
Posted by Daniel Stephens in : Artfully Deranged, The Film Industry , 52 comments
The first month was great – too good, in fact – and there I was parading the virtues of online DVD rental and how perfect my supplier Love Film was. Oh dear, how wrong was I. Don't let the '2 weeks free trial' con you into thinking you're getting a good deal!
I was with them for four months (actually five, but more on that later!) - using their £12.99 a month package which allows you to receive an unlimited amount of DVDs with two at home at any given time. For the final three months, I never once received a film I actually wanted.
At one point I received DVDs in the post, checked to see what they were, and sent them back immediately because I simply didn't care to watch them. Part of the problem with renting films is that you have to watch them within a given time frame. Sometimes this can work out for the better, but the way online rental works - with your next DVDs sent out once you've returned your last ones - you only get your moneys worth if you power through around 4 films a week. Two things: 1) It's hard to get through four films in a week when they aren't ones you actually want; and 2) you are relying on Love Film to post out your DVDs promptly to beat Sunday's lack of post.
Love Film pander to the needs of new customers leaving monthly subscribers out in the cold. For the first few weeks I received all the DVDs I wanted, promptly and in good condition. After my first month's payment had been taken, I stopped receiving the films I wanted and only got films they force you to add to a wish list. Basically, if you don't have twenty films on a list, they won't send you a single film – or at least, I didn't receive one when I struggled to list twenty. My problem with the list is that I only wanted brand new releases, perhaps two per week. I have a huge collection of DVDs at home, I wasn't interested in catalogue titles. After a month, I'd run out of catalogue titles I wanted. When my list dwindled to less than the 'recommended' (actually read: necessary) twenty titles, nothing was sent out until I replenished the list, essentially, with films I didn't want. I was left paying for a service I wasn't getting.
Essentially, Love Film wants to be bigger than it can manage, at least at the present time, and I wouldn't recommend using them as your online rental company. Their customer service is very poor, their inability to deliver on the customer's need is even more damning, and they have a poor policy if you want to leave. I had to pay for another month of zero service because after ringing their customer service team (you have to phone them to cancel membership, you cannot do it online) I was told (a complete lie) that near the time of my next payment I could officially cancel my membership online. This was not the case. I called up on the day of my payment for the following month and because I had DVDs at home (they'd sent more out even though I'd notified them that I wanted to cancel my membership), I had to pay for another month. Terrible.
Rant Summary
Oh, the sacrifices we make for poor consumer services. Love Film's enticing free trial is a waste of your time, your energy, and your money – don't do it!
You won't always get the DVDs you want, and their online system for telling you which titles may not be in stock/or there might be a long wait for, is flawed and most of time not working.
Their customer service is awful – don't expect prompt email replies (or replies at all), don't expect to receive the DVDs you think you should be getting (because they'll send anything out after you've paid for your first month), and don't expect it to be easy to cancel membership.
Posted by Daniel Stephens in : Horror, Top 10s, Artfully Deranged, Genre, The Film Industry, Audience , 54 comments
To see the Top 10 Scariest Horror Film Moments - CLICK HERE
Where there is no imagination there is no horror.
Sir Arthur Conan Doyle
The success, both in terms of the comment generated and the amount of visitors, this Top 10 list enjoyed is in no small part inspiration for my new site www.top10films.co.uk. Accessed HERE, the site includes hundreds of Top 10 film lists across a wide variety of topics with the purpose of providing you with a great choice of films to watch based on anything from a simple theme, to a genre, a time-period, or even special interest lists including world renowned filmmakers' Top 10s.
Check out this feature with bells and whistles - video clips, interviews, and trailers!
___________________________
I vaguely remember my introduction to the horror film. My cousin was visiting, the curtains had been drawn on a sunny afternoon, and John Landis' An American Werewolf In London had been placed in the VCR. I was seven years old. I recollect that evening, and for many nights consequently, I hardly slept. There was something under my bed, and there was even something in the closet, I knew it too well. Of course, it was easy to see since I'd cry bloody Mary if anyone tried to turn my light off. Could I keep my eyes open? It was becoming more difficult, all I could see were those green hills shrouded in the black cloak of night, and the warning: 'Stay on the road. Keep clear of the moors,' delivered in that Yorkshire twang. Bryan Glover's short, controlled outburst – probably his unusual form of goodbye – 'Beware the moon, lads.' Then our hero David and best friend Jack are stranded. They've wandered off the path, there are no lights around, no one to help. They hear a sound, distant at first but growing louder. Could it be a dog, no, it sounds much bigger. Then the screams, the tearing of flesh, the quick cuts and extreme close-ups; we see a gun fire, all goes silent, and the darkness pervades.
I grew up as part of the video generation. Cinema was changing again – attendances were down and people were far happier watching videos or catching re-runs on television than they were venturing from the comfort of their own home. By the early 1990s, eighties babies were beginning to enjoy cinema beyond family movies, cartoons and the Wizard of Oz. In Britain, this audience - post-1984 Video Recordings Act - wanted to find their niche and what better place to start than the forsaken shelves of the video nasty. Bootleg, grainy copies of The Exorcist and The Texas Chainsaw Massacre tormented young minds, while the horror film cemented its place firmly in cult circles. This fervent popularity from both adults and teenagers for the horror film encouraged the industry (especially Hollywood) to produce some wonderfully surreal, engaging and stylish pieces of cinema. We saw the rampant emergence of the 'Slasher' movie from Wes Craven and Sean S. Cunningham, gore and special-effects from Tom Savini, the body horror of David Cronenberg, the dreams and nightmares of Clive Barker, the cross genre comedy-horror from John Landis, Tom Holland, and Dan O'Bannon. There was franchised sequels, villains-as-heroes, gothic homage, iconic theme music, lunch boxes, action figures and other cross-promotion. Indeed, the horror film was as much derided as it was loved. But the eighties produced some of the greatest examples of the genre following, and certainly inspired by, the fears and trend-setting new traditions of the new-age horror from the seventies.
The genre has failed for years to get recognition from a critical standpoint. Much of the recognition it did receive was negative – throughout the 1930s and 1940s, horror movies were thought to be harmful to society and many local authorities banned films they deemed unsuitable. During the 1950s, Hammer Studios used negative press and liberal scare tactics to promote their films, and it was as much the backlash from politicians and critics that helped cultivate underground following for the genre. However, by the late 1960s, there was a trend beginning in France that saw critics warming to the genre, and by the time Carlos Clarens and Ivan Butler's books were released, there was a new feeling that looked at the films as serious art forms. Instead of lambasting horror movies as detrimental, even dangerous, to society, writers were beginning to look at the long literary traditions that had first inspired these films. And they also investigated the history and transformation of the genre since the first examples were seen in such German expressionism as Nosferatu and The Cabinet of Dr. Caligari. By the 1970s every critic who wanted a name for themselves had written about the horror movie, whether their point of view was positive, negative, or indifferent. Most importantly, horror had become a mainstream commodity with the obvious example being Steven Spielberg's Jaws. It isn't surprising that the seventies produced the best and most influential films of the genre (The Exorcist, Halloween, The Wicker Man, Dawn Of The Dead), with audiences, the art form, and the industry all benefiting from this budding type of film.
Yet, the eighties was a period not far behind the previous decade in terms of quality output. Certainly, the genre was much more diverse with self-reference, parody, and hybrids such as Kathryn Bigelow's brilliant Near Dark, showing what could be done. On top of that you had some lovely original pieces of cinema with such films as Dan O'Bannon's special-effects homage to Romero The Return of the Living Dead, Joel Schumacher's coming-of-age vampire flick The Lost Boys, and beyond Hollywood with the Dutch/French production The Vanishing, and stylistic Italian director Dario Argento's Tenebre and Inferno. Indeed, the vibrancy for the genre in the 1980s came from films which embraced and celebrated horror. Prime examples would be the self-referential Fright Night, gore-fest The Evil Dead, Peter Jackson's Bad Taste, John Carpenter's remake of The Thing, and Brian De Palma's Hitchcock-inspired Dressed To Kill. It has been said the eighties was, much like very early film, the cinema of attractions. It pushed the boundaries of the medium to new frontiers, backed by Reagan's forward-thinking plans. Director's thought visually, and nothing held their creative minds back. It was the period where dreams and nightmares were displayed on screen more realistically than had ever been seen. In effect, there appeared no better time for horror (much like science-fiction during the same period) – with its otherworldly themes – to prosper on a grand scale. In a sense you've got to thank George Lucas because with Star Wars he reintroduced audiences to escapism, which had somewhat been lost during the dominance of social-issue and character studies of the seventies.
The genre, which would continue to diversify into the nineties (postmodernism in A New Nightmare in 1994, which led to Scream and the revitalisation of the Slasher film; and the digital video revolution and use of new media with Daniel Myrick and Eduardo Sanchez's masterful manipulation of the audience with The Blair Witch Project), still retained a very distinct set of conventions that primarily challenged normality and distanced the real from the unreal. Reading many different theorists views about how the horror film works makes for wide reaching, and often, very politically motivated ideologies, but it's interesting nonetheless. There's a school that believes American horror is dominated by the struggles created by consumerism, patriarchal social relations, and family struggle, and that the location of the horror is in the home and our way of life. Others believe the monsters prevalent in horror films represent institutional fears, like the affect the church, government, or the police can have on breaking or changing familial tradition, while some writers look at the way the audience is manipulated through the aesthetics of the films by the way they play on the insecurities that defy rational explanation. There are also people such as Stephen Neale who believe the genre satisfies a fetish for violence and terror that is inherited by the society and cultural structure we live in, while feminist theorists argue the genre is dominated by misogyny and the 'female' as victim.
Whether you find yourself agreeing or disagreeing, the fact remains that the horror film is, and has been, a very popular genre for audiences. Despite its early critical backlash, the genre has been important as far back as the 1930s when Universal produced Dracula and Frankenstein amongst others, which were so well received by audiences, it enabled the company to become a major Hollywood studio. In the 1940s RKO created many films including Cat People, which pioneered a style which would be imitated by filmmakers for years to come. Instead of showing the monster, filmmakers used off-screen space, sound, lighting and deep shadows, character reaction, and the ambiguity of the audience's imagination to produce stylish and emotionally impacting movies. Independent production prospered in the 1960s with the most influential film being George A. Romero's Night Of The Living Dead, which led to a new respectability with Roman Polanski's mesmerising Rosemary's Baby, and the best film the genre ever created, William Friedkin's terrifying The Exorcist.
For me, the best decade for horror was the 1980s and that's why I present my top 10. Below, you'll also find my Top five favourite moments:
10. Fright Night (Tom Holland, 1985, USA)
''Apparently your generation doesn't want to see vampire killers anymore, nor vampires either. All they want to see slashers running around in ski masks, hacking up young virgins.''
Top 10, why?: Tom Holland's superb self-referential horror-comedy is both delightfully funny and darkly sadistic, wryly telling the story of a teenager who knows a Vampire has moved in next door but no one believes him. A standout performance from Roddy McDowell is the centre point of a film that simultaneously celebrates and parodies the genre. This unique film inspired a lot of the post-modern sentiment later seen in the 1990s.
Critic quote: '…it's hard to get into this movie and not have a little fun…' (Nadd Yapp)
External review: Absolute Horror
9. Hellraiser (Clive Barker, 1987, UK)
''We will tear your soul apart''
Top 10, why?: The film embodies the idea of nightmares displayed on screen as Clive Barker creates a terrifying vision of hell on earth.
Critic Quote: 'I have seen the future of the horror genre, and his name is Clive Barker.' (Stephen King)
External Reviews: British Horror Films, Blog of the Rotting Dead
8. The Vanishing (George Sluizer, 1988, Holland)
''The only way to tell you, is to make you share the exact same experience''
Top 10, why?: Sluizer's film is about pacing and atmosphere. He plays with audience expectation (even telling us who the killer is half way through) and concludes the film with one of the best and most devastating conclusions to any horror film ever made.
Critic Quote: Sounds like an overworked premise for Alfred Hitchcock (The Lady Vanishes), Roman Polanski (Frantic), or Jonathan Mostow (Breakdown), but The Vanishing quickly veers into new and intriguing territories. (Matthew Kennedy)
External reviews: Bright Lights Film Journal, Combustible Celluloid
7. The Return Of The Living Dead (Dan O'Bannon, 1985, USA)
''Did you see that movie, "Night of the Living Dead"?''
Top 10, why?: Dan O'Bannon's homage to Romero is fun, pacy and full of great production design and prosthetic effects. The film was essentially fighting against Sam Raimi's excellent sequel to The Evil Dead, but I decided to go with O'Bannon's effort because it's a more polished affair with several good performances.
Critic Quote: 'It's kind of a sensation-machine, made out of the usual ingredients, and the real question is whether it's done with style. It is.' (Roger Ebert)
External Reviews: Dr. Gore, Apollo Movie Guide, Club IGN
6. The Fly (David Cronenberg, 1986, USA)
''What am I working on? Uhh… I'm working on something that will change the world, and human life as we know it.''
Top 10, why?: Anchored by a brilliant performance from Jeff Goldblum, director David Cronenberg continues his investigation into the renowned body-horror, as Goldbum's Seth Brundle attempts metamorphosis but it all goes wrong when a house fly gets caught up in the machine. As Brundle struggles to find a cure to his problem, he falls deeper in love with Geena Davis' concerned Veronica. When he learns that his body structure is becoming that of a fly, the fruits of his new powers soon challenge his own sanity, and his own survival. The Fly is one of several great horror films made in the eighties by Cronenberg but it stands out because it his most accessible, and probably most accomplished piece of work.
Critic Quote: 'It's hard to watch; not only because it takes a strong stomach to cope with the necessarily gruesome special effects but because the emotions depicted are so honest and direct that they eventually becomes overwhelming.' (Mike Sutton)
External Reviews: Reel.com

5. Near Dark (Kathryn Bigelow, 1987, USA)
''We keep odd hours…''
Top 10, why?: Near Dark has always fascinated me because it's a horror film that only really works within the constraints of the genre based on the audiences expectation and understanding of the gothic, and of past vampire films. It's almost a western love story, with the premise setting the scene for two star-crossed lovers from distinct families that cannot mix. It's the Romeo and Juliet of the vampire world. The film features half the main cast from James Cameron's Aliens, with Lance Henrikson, Bill Paxton, and Jenette Goldstein all working together again, and Paxton and Henrikson are superb in their roles as rogue bloodsuckers. This small-budget film was a given an awful marketing campaign that saw it fail at the box office, and also saw Joel Schumacher's The Lost Boys become the remembered vampire film of 1987. However, Bigelow's beautifully paced tale is a fantastic film because it was the most unique horror movie of the 1980s, and looked at the gothic story from a completely different point of view than had been seen before.
Critic Quote: 'Near Dark is the best vampire movie you've never heard of…' (Rod Armstrong)
External Reviews: My full review, Horror Movies.com, Alex Jackson, My New Plaid Pants (for an interesting take on the film), Grave Robber
4. A Nightmare On Elm Street (Wes Craven, 1984, USA)
''Whatever you do, don't fall asleep.''
Top 10, why?: It says a lot that this is the only teen slasher film to make the top ten. Wes Craven's excellent film, much like Clive Barker's Hellraiser, embodies the idea of a nightmare on screen. It's also backed by a brilliant premise that has a killer who can only hurt you while you sleep. Fantastic!
Critic Quote: 'A Nightmare on Elm Street is tailor made for those who like their gore leavened with thought-provoking ideas - something that is a rarity in this genre.' (James Berardinelli)
External Reviews: Alex Jackson
3. An American Werewolf In London (John Landis, 1981, USA)
''A naked American man stole my balloons''
Top 10, why?: John Landis' 1981 classic was an easy choice for a top ten spot because it's one of my all time favourite films. It's also a horror film that Roger Ebert absolutely hates, which means it has to be one of the best films ever made. Not that I'm trying to have a dig at the renowned critic (I've used one of his quotes for Return Of The Living Dead), but I do believe he simply doesn't get Landis' film. He seems to believe horror and comedy have lived seamlessly for years, but not like this they haven't. An American Werewolf In London is equally funny and frightening, and Landis is one of only a few directors to actually make it work. Ebert, while celebrating special-effects maestro Rick Baker's work on the film, merely disassociates that quality for his overall appreciation of the film. Baker's werewolf transformation was not only one of the most realistic special-effects ever to be put to celluloid at the time, but it was underpinned by Landis' superb use of music (the brilliant irony of classic Blue Moon). It works so perfectly because it flirts between a line that doesn't tell the audience to laugh or cry, and by breaking convention, the audience is left not knowing what might happen next. The sequence makes for the best werewolf transformation ever put on screen, and is one of the primary reasons the film has such a cult following and is regarded by horror fans as one of the best examples of the genre ever made.
Critic Quote: '…in the summer of 1981 came John Landis' An American Werewolf in London, which has, in many ways, set the standard for the modern werewolf movie.' (James Birardinelli)
External Reviews: DVD Times, Jeffrey Wachs, Chrissy Deberyshire, Darth Jamyz
2. The Thing (John Carpenter, 1982, USA)
''I dunno what the hell's in there, but it's weird and pissed off, whatever it is.''
Top 10, why?: Much like The Fly, I'd have to question whether to put this in the horror or science-fiction category but essentially they are both horror movies at the most primitive level. The Thing was John Carpenter's sixth major feature production, and for me, it's a work that he has never surpassed before or since. He made many excellent movies within the genre through the eighties, but the sense of paranoia amongst his ensemble cast in The Thing makes for wonderful, suspenseful viewing. The blood test sequence in the middle of the film is one of the best scene's in horror cinema ever put to celluloid.
Critic Quote: 'John Carpenter may be better known for Halloween or Escape from New York, but The Thing is easily the famed horror director's best film.' (Evan Pulgino)
External Reviews: James Berardinelli
1. The Shining (Stanley Kubrick, 1980, USA)
''Here's Johnny…!''
Top 10, why?: This was an easy choice for number one. It's Kubrick's best film and one of the greatest films ever made, no matter what genre. What I love about the movie is that it gets better with every viewing, and I know the next time I watch it I'll enjoy it more than the last.
Critic quote: 'Stanley Kubrick doesn't anything by halves. What this die-hard perfectionist has created, during the years of post-production work that went on while tucked away in a British film studio, are exemplary pieces of artistic refinement: 2001, A Space Odyssey was a masterpiece in science-fiction, Barry Lyndon set a new standard for historical epics and The Shining redefined the meaning of horror altogether.' (Der Spiegel)
External Reviews: Alex Jackson, Chris Justice, Robert Castle
Round up
There's obviously many great films that didn't make my top ten, notably the Evil Dead's, Dressed To Kill, The Lost Boys, Innocent Blood, The Howling, The Fog, Christine, Prince Of Darkness, a whole heap of teen slasher movies, Dead and Buried, Manhunter, Tenebre and other European independent films, Bad Taste, Cannibal Holocaust and a lot of exploitative filth, Critters, Gremlins (but I always enjoyed the sequel more), The Hitcher, Scanners, Re-animator, The Serpent and the Rainbow, Silver Bullet, Child's Play, the list goes on.
I probably realised this before making my top ten, but it confirms that I don't like sadistic horror films that set out to repulse the audience. You may notice that I've chosen mainly mainstream horror films. It's all well and good making social comments like Wes Craven's The Last House On The Left, but when a film becomes the director's perverted wet dream, it isn't fun anymore. For all that the horror genre does to its audience it should always be fun and entertaining, leaving the viewer with a feeling of adrenaline, not sickness. For that reason, I think the eighties produced some of the best films from the genre (and don't get me wrong, it also produced some of the worst). They were and still are entertaining movies. The improvement of special-effects may date the films now but the nostalgic feeling of watching them again makes up for that.
Top Five Moments from 1980s Horror
1. An American Werewolf In London – The Transformation
David Kessler tries to keep himself occupied in Nurse Alex's house when she leaves him to go to work. As night falls, and the full moon comes out, he feels a terrible pain in his chest. His skin begins to burn, and his bones begin to crack, as his body changes into that of a werewolf. The great thing director John Landis does here is to make the whole scene painful to watch and clearly painful for David. This isn't the easy transformation that had been seen in cinema before. This was bones, and flesh, moulding and changing; it hurt. The scene is very realistic, and the prosthetic make-up effects look better than any CGI would today. Landis beautifully underpins the scene with the blues classic Blue Moon which is sadistically ironic.
2. The Thing – Blood Test
Working out that alien and human blood react to each other, the surviving group conduct a blood test to work out which, if any of them, are alien. Carpenter infuses the scene with paranoia, creating a level of suspense he hangs on to for several minutes as the scene plays out.
3. Evil Dead II – Ash battles his own hand
When Ash's hand gets possessed, he's forced to cut it off. However, after the gruelling dismemberment, the severed hand (clearly pissed off at such an action), comes after him in one of the great comedic horror moments.
4. The Vanishing – The final twist and devastating conclusion
The film leaves both the viewer and main character Rex in completely darkness over the fate of his girlfriend. Although, we meet the man who abducted her, we are still unsure whether she is dead or alive. When Rex agrees to take a sleeping pill in order to find out what really happened, he awakens to have all his questions answered. This is one of the best endings to any horror film from the eighties. It's both devastatingly affecting and cruelly ironic.
5. The Hitcher – They thought it was all over…it wasn't.
The audience, and the characters, are left thinking the terror might be all over…but it isn't. Jim leaves his hotel room to find Nash (the girl he had fallen for over the course of the film) tied between a truck and its trailer. If the police shoot the driver, his foot will leave the clutch and the truck will roll forward, ripping Nash in half. In order to save her, Jim gets into the truck with the driver to talk him out of it. He doesn't succeed.
NOW WATCH!
See video clips, interviews and trailers for the films mentioned above - right here
FURTHER READING:
Inside Out: Body Horror, Films of the 1980s
Final Girls and Terrible Youth: Transgression in 1980s Slasher Horror
Everything I need to know, I learned from 1980s Horror Films